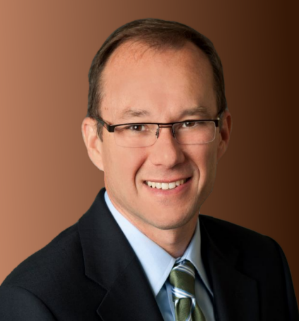 Luke Webster is a seasoned Health Informatics executive leader. He has extensive leadership experience in numerous healthcare sectors including direct clinical care in private practice, clinical and informatics leadership in a managed care/capitated environment, Health Informatics Executive Leadership within a large multi-state integrated delivery network as well as Strategic Consulting in private enterprise and healthcare delivery organizations. Known as an innovative thinker, he now focuses on working with Healthcare organizations to craft and operationalize Health Informatics strategies, structures and operating models supporting transformation to value-based care and population health.
His most recent consulting engagement
Complete Health Informatics organizational design, resource allocation, budget development as well as CMIO coaching for a Healthcare Delivery Organization in support of an aggressive analytics, population health and value-based care strategy.
Prior to his current consulting work, he was Chief Medical Officer for a startup company in the predictive analytics/ artificial intelligence space for healthcare.
As System Vice President and Chief Medical Information Officer for CHRISTUS Health, Dr. Webster led the creation of Health Informatics strategy and operating models for the organization.
Managed eventual departmental budget of $12M, 135 FTE informatics professionals
Under his leadership, the 24 hospitals and employed physician practices rapidly progressed from paper-based processes to a fully implemented Electronic Health Record with high physician adoption and successful Meaningful Use attestation.
Led or co-led vendor selection processes including RFP development, vetting, product demonstrations, and contract negotiations for numerous high-profile projects such as: Patient Portal, Clinical Information System downtime solution, oncology system, enterprise voice recognition solution, population health solution.
Created "Clinical Intelligence/ Health Analytics Division" within Health Informatics to interface with EDW/BI core solutions technology in order to leverage EDW capacity for advanced analytics capability including predictive analytics within the clinical arena.
Championed development of evidence-based medicine programs, telemedicine and remote patient monitoring capacity within the organization, as well as the foundation of an advanced clinical intelligence/health analytics platform.
Prior to joining CHRISTUS Health, Dr. Webster was a senior physician with the Southeast Permanente Medical Group in Atlanta where he held numerous leadership roles, including leading Epic Ambulatory and MyChart implementations.
Dr. Webster earned a medical degree from Medical University of South Carolina in Charleston, completed residency at Emory University School of Medicine in Atlanta, and is board certified in Adult Psychiatry.
Dr. Webster has spoken at numerous national conferences, including the national HiMSS conference. Topics include EHR implementation and workflows, telehealth, remote patient monitoring programs, clinical integration, and health informatics leadership. Dr. Webster has partnered for a number of years in teaching the "CMIO Crash Course" symposium for new and developing CMIOs. In 2015 Dr. Webster was named one of the Top 50 Leaders in Health IT by Becker's Hospital Review.