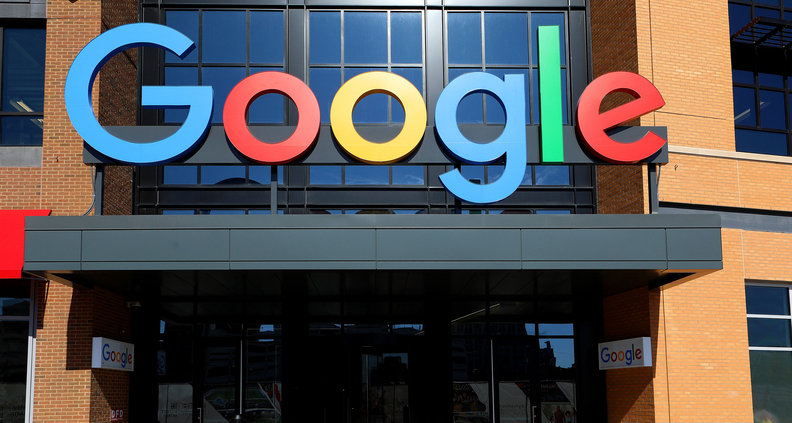 Pam Arlotto is quoted in a May 26th article, by Jessica Kim Cohen, in Modern Healthcare.
HCA Healthcare has entered into a multiyear partnership with Google's cloud arm, the for-profit hospital chain said Wednesday.
As part of the partnership, Google Cloud will build a data analytics platform for HCA designed to help the Nashville-based health system create tools that improve workflow and clinical care.
HCA declined to share financial details of the agreement.
HCA will work with Google Cloud's office of the chief technology officer and professional services team to develop artificial intelligence and data analytics tools, such as alerts that could be sent to clinicians' mobile devices so that they can respond to changes in a patient's condition more quickly, as well as improvements in non-clinical areas like supply chain and human resources.
HCA will use Google Cloud tools including the company's healthcare API, or application programming interface, and BigQuery, a cloud data warehouse.
"The cloud can be an accelerant for innovation in health," said Thomas Kurian, Google Cloud's CEO, in a statement.
The U.S. healthcare cloud computing market was valued at more than $29 billion in 2020, according to a report from market research firm Global Market Insights, and is expected to reach $79.3 billion by 2027, driven by growing adoption of digital tools and interest in data management tools that incorporate advanced analytics and store data securely.
HCA's contract is just the latest example of a health system partnering with a technology company for cloud services. A growing number of organizations in recent years have moved applications and data to the cloud—to servers managed by other companies off-site—to help save costs and develop innovative technologies.
Mayo Clinic in 2019 struck a 10-year contract with Google Cloud that involves data storage and innovation projects, leading the tech giant to open an office in Rochester, Minn., earlier this year to strengthen its relationship with the health system. Johns Hopkins Medicine last year struck a five-year agreement with Microsoft Corp.'s cloud arm to support the Baltimore-based healthcare organization's precision medicine program.
One of the most high-profile cloud deals in healthcare in recent years involved a partnership between St. Louis-based Ascension and Google. The agreement, which included a contract to move Ascension's patient data to Google Cloud, drew public concern in 2019 over patient privacy. Ascension has since expanded a pilot of an electronic health record tool from Google that it tested as part of the partnership.
Healthcare's shift to the cloud has encompassed two broad functions: migrating applications to the cloud, where they're hosted on off-premise servers, or storing data in the cloud so that it can be analyzed more easily and used as part of analytics tools.
"There are two phenomena going on," said Cynthia Burghard, a research director in value-based IT transformation strategies at IDC Health Insights, a division of market research firm International Data Corp.
While providers and payers were initially hesitant to move to the cloud in years past, citing concerns like privacy, security and reliability, over the past two years it's become more common for organizations to move applications such as EHR systems to the cloud, Burghard said. Deals that involve data, such as HCA's partnership with Google Cloud, have gained steam more recently.
Such partnerships have become more common over the past 12 to 18 months, according to Burghard.
Healthcare and life sciences companies had moved roughly 44% of business functions and 42% of IT systems to the cloud in 2020, up from 36% of business functions and 33% of IT systems to the cloud in 2018, according to a report from consulting and IT services firm Infosys, driven in part by the need to add more virtual care and remote work capabilities amid COVID-19.
Healthcare will likely continue to shift towards new cloud tools and deployments over the next two years, according to Jeff Kavanaugh, global head of Infosys' research and thought leadership arm.
In the wake of public pushback to Ascension's work with Google in 2019, healthcare experts suggested the controversy reflected a lack of trust the public had of Big Tech, which could pose challenges as tech companies moved into healthcare.
But Google and other tech giants have continued to make inroads in the industry.
"We'll have to work through a lot of these issues, concerns (and) opportunities" that Big Tech companies bring, said Pam Arlotto, CEO of healthcare consultancy Maestro Strategies. She noted recent announcements involving tech companies have emphasized privacy and security. HCA's news release reads, in part, "privacy and security will be guiding principles throughout this partnership."
As hospitals and health systems continue to enter into such partnerships, "it's really important that each organization that strikes these type of deals has very clear-cut goals (and) very distinct agreements with their partners about what you can and cannot do with your data," Arlotto said.
Download PDF: Google, HCA strike multiyear cloud partnership May 26 2021
https://maestrostrategies.com/wp-content/uploads/2021/06/google_sized_getty_i.jpg
498
792
Maestro Strategies
http://maestrostrategies.com/wp-content/uploads/2014/03/maestro_logo.png
Maestro Strategies
2021-06-01 11:35:38
2023-04-18 11:42:15
Google, HCA strike multiyear cloud partnership