ROI and Vendor Sales Strategies
Maestro Strategies has worked with numerous vendors over the years to measure and document return on investment (ROI) to support vendor and service company sales efforts. Our approach has focused on providing an objective, independent and analytical perspective on the value of the solution from the view of the healthcare customer – health system, clinician, financial executive, etc. Typically, we validate hypotheses developed in conjunction with the company, in a number of real-world customer settings and create a model that can be used to project quantitative and qualitative benefits for prospective customers. Much of our work has been focused on expanding the conversation to examine both financial return on investment as well as strategic and process value – tangible and intangible. As one would imagine, over the years we have seen products implemented that were not used by their customers, solutions implemented on top of broken processes, systems whose users resisted mandated components of the applications, and complex modules whose capabilities were only partially configured and deployed – along with products and services that drove significant value for their customers. However, in all cases, potential benefits of the solutions and ROI were not fully realized. The reasons were many – health systems implemented without redesigning processes, executive sponsors didn't remove barriers, projects weren't managed well, and oh yes, sometimes the products didn't deliver promised results.
The transition from volume to value by the healthcare industry will change the rules for both solution companies and their customers. Features, functionality and demonstrations will no longer be enough to drive sales, industry consolidation will reduce the number of customers, and ultimately solutions companies that don't produce value over the entire life cycle of their product or service (e.g. beyond sales to include implementation and support) will be replaced by those who drive value creation, realization and results. Many solutions companies are developing ROI and value realization measurement tools and methodologies. Maestro's experience in working tells us that often solution companies and their healthcare provider clients have different goals for the relationship, different perspectives on the value question and different language in explaining benefits.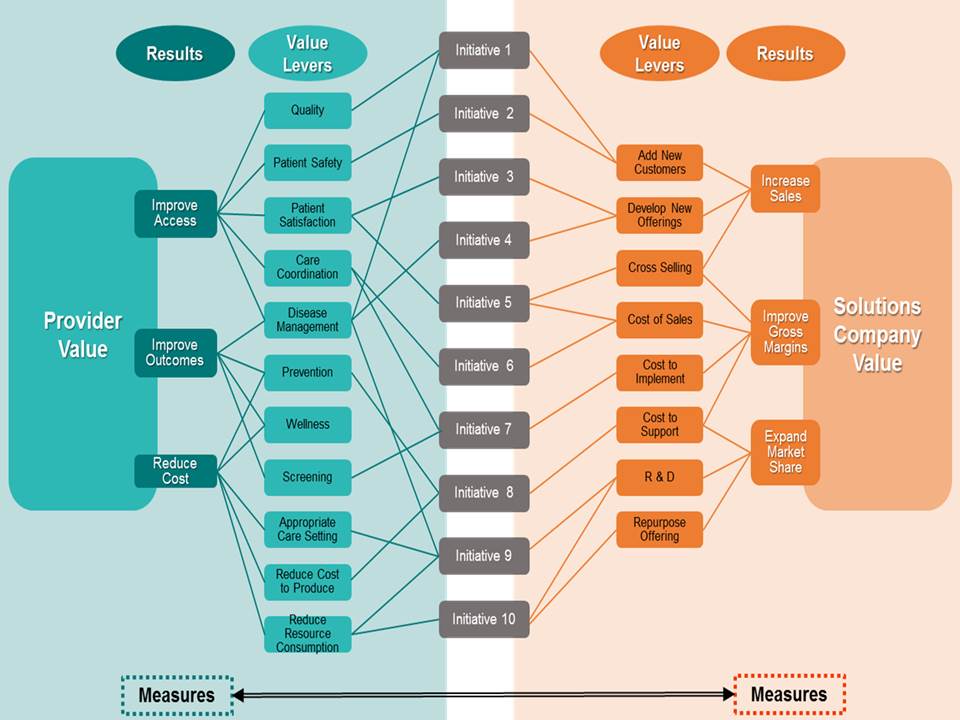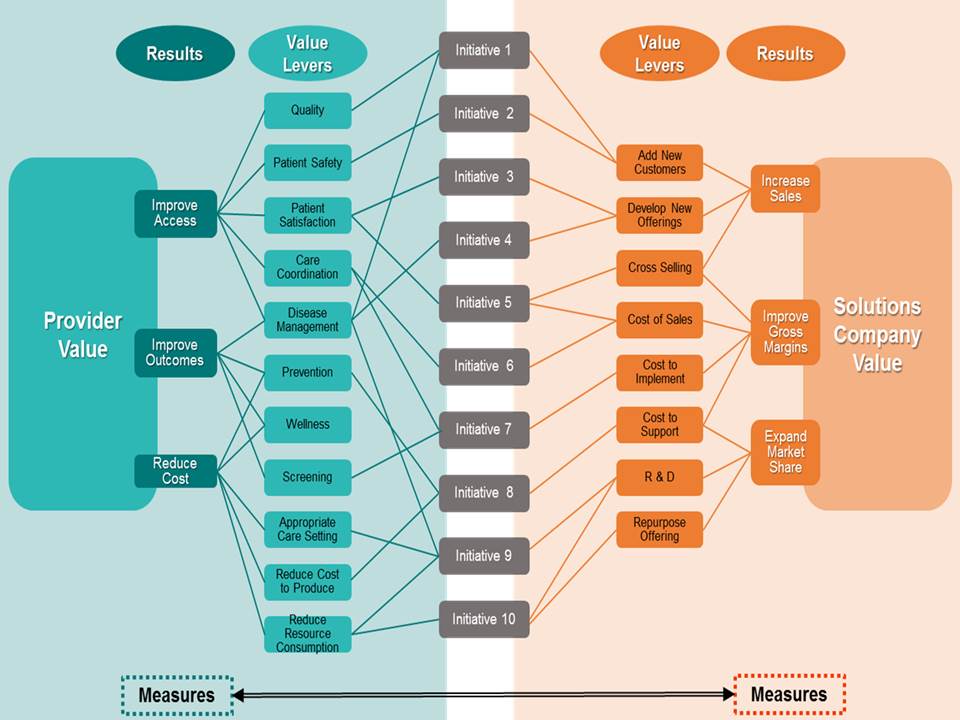 Different Definitions of Value
 A Joint Value Management Plan that maps out agreed upon initiatives, value targets, milestones and accountabilities is essential to drive successful adoption, use and value creation/realization. Sometimes separate initiatives are occurring in parallel with the implementation and attribution becomes challenging.  Maestro works with both the solutions provider and their client to define common definitions of value and ROI, validate actual realization, understand key levers and accountabilities that will ensure ongoing value.
http://maestrostrategies.com/wp-content/uploads/2014/03/maestro_logo.png
0
0
Pam Arlotto
http://maestrostrategies.com/wp-content/uploads/2014/03/maestro_logo.png
Pam Arlotto
2014-10-22 15:37:27
2015-02-18 21:39:48
ROI and Vendor Sales Strategies