Business intelligence and analytics are the new hot topics in healthcare. Significant investments are being made in enterprise performance measurement tools and clinical intelligence, with historic, predictive and prescriptive capabilities being developed for population health management, financial decision support, supply chain analytics and more. To further complicate the matter, there are literally hundreds of vendors in the healthcare space offering tools and technologies. Most organizations have point or departmental systems, and many are thinking about enterprise data warehouses. More advanced organizations are employing data lakes or other leading edge warehousing strategies using sophisticated capabilities such as Hadoop. Often multiple false starts, conflicting vendor approaches and siloed based thinking can lead to organizational frustration.
It helps to "test the waters" before diving in. Key steps to success include: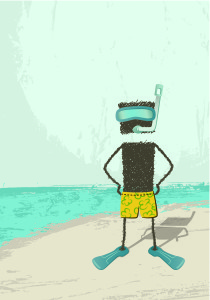 Understand the problems you are trying to solve:

Many organizations acquire solutions before they have identified what the organizational "points of pain" are that the solution is intended to impact, and end up with multiple tools or platforms.

Evaluate your existing investments in analytics tools, systems and methodologies: There may be opportunities to "rationalize" your BI and Analytics investment, and understand existing vendor road maps and development directions.
Ensure data integrity: Source systems (such as your EMR) have varying quality of data – oftentimes data are missing or stored in different places depending on who is documenting patient care. In addition, definitions of data may vary from system to system or even from stakeholder to stakeholder – having a common "Data Dictionary" becomes essential.
Before selecting a system, launch a "proof of concept" project so the organization can learn and experiment: Identify a project with limited scope that addresses one of the organization's key needs (e.g. Sepsis, or ED throughput). Decision making with analytics is different and testing the water through a proof of concept will demonstrate lessons learned and new approaches.
Break future BI projects into smaller waves versus a big bang deployment: By treating BI projects as continuous improvement as opposed to a traditional IT project, you can measure value along the way and all can see the impact of both the toolset and the process.
Communicate benefits to the organization, including executives: By showing how BI and Analytics initiatives impact strategic goals as well as daily operations, the organization can begin to treat BI and analytics holistically and integrate data-driven decision making at all levels of the enterprise.
Business Intelligence and Analytics are here to stay – the organizations who leverage the strategic value of data to make informed decisions will be the ones who not only survive, but thrive.
https://maestrostrategies.com/wp-content/uploads/2014/03/maestro_logo.png
0
0
Susan Irby
https://maestrostrategies.com/wp-content/uploads/2014/03/maestro_logo.png
Susan Irby
2016-04-20 14:50:32
2016-04-20 15:07:56
Competing with Analytics: Test the Waters Before You Dive In